Labradorite Gold Plated Bracelet Simply Delightful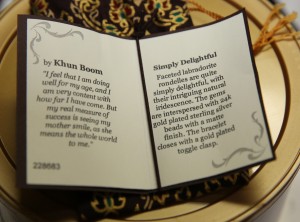 This is a stunning and elegant gold plated bracelet sold by NOVICA.  NOVICA works with National Geographic to find talented artisan designers all around the world.. They find these amazingly talented artist and helps them promote their jewelry.  The artist that designed and created this stunning piece of jewelry.. grew up in Chiang Mai..  This artist has always made jewelry, his parents divorced when he was 5 and his dad passed away when he was 12.. He had to start working at a young age to help his mother.  He went to Chiang Mai Institute of Technology and got a degree in fine art.  After college he started designing jewelry.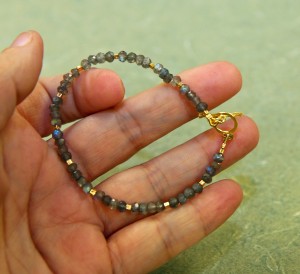 This bracelet is gold plated and .925 sterling silver.  It has gold plated on the brass toggle clasp.  This bracelet was made in Thailand.. Faceted labradorite rondelles are quite simply delightful, with their intriguing natural iridescence.  The 24k gold plated sterling silver beads all have a matte finish.
To Purchase this amazing piece of jewelry – Please go to Amazon – http://www.amazon.com/NOVICA-Labradorite-Yellow-Bracelet-Delightful/dp/B016X0QNJW/ref=sr_1_1?s=apparel&ie=UTF8&qid=1455749423&sr=1-1&nodeID=7141123011&keywords=B016X0QNJW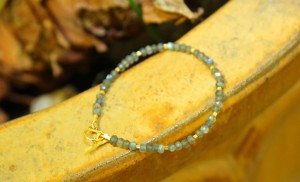 I received this stunning piece of art at a discount for my honest review.. I absolutely love it.. it's just beautiful..