U.S. Art Supply 5.5″ x 8.5″ Premium Heavy-Weight Paper Spiral Bound Sketch Pad, 90 Pound (160gsm), Pad of 30-Sheets
by Us Art Supply
#usartsupply
This sketch pad has the heavy weight paper that is my favorite. I can feel the texture in the paper, putting me in the mood to draw something, anything. The smaller size of this sketch pad makes it convenient to travel with or just sit in the window and draw while bird watching.
I have been using paper from U.S. Art Supply for a while now.  The quality of this paper is excellent in my honest opinion.  There is none like it.  You will not be disappointed.
You can get yours here http://www.amazon.com/dp/B00PG85BDC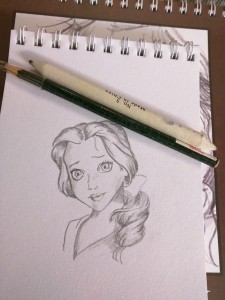 This paper takes to pencil and shading very nicely.  I quickly tried to give you the idea of the shading on the texture.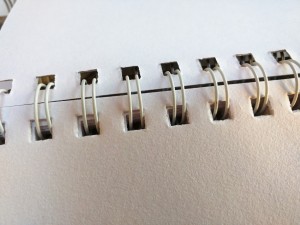 Here I attempted to get a close up of the large spirals holding the paper together.  You can also see the texture in the paper.  Just looking at it makes me want to grab a pencil and go.
Acid Free, Neutral pH, Spiral Bound Natural White Sheets for Easy Removal
Heavy Weight and Versatile Semi-Textured Paper made to Accept all Mixed Media
Ideal for Writing, Drawing & Sketching. Use with Pens, Markers, Pencils and more
I did receive this for free or discounted in exchange for my honest opinion and review. My comments are my own and were absolutely not influenced by the seller.