Honey Land 100% Raw HoneyComb In Beautiful Wood Gift Box Ready for Gift Giving- Pure Unfiltered Honey Comb-Exclusively From Honey Land-Kosher-360 gr(12.6 oz.)-No Pesticides, Herbicides, or Chemicals
from Honeyland
#HoneyCombGiffBox
I was SO excited to be chosen to do a review on this raw honeycomb!! I offered to do a video, stand on my head, and anything else they wanted.
100% pure raw honeycomb is extremely rare. Since the late 1990s, beekeepers around the world have observed the mysterious and sudden disappearance of bees, and report unusually high rates of decline in honeybee colonies. More than three-fourths of the honey sold in U.S. grocery stores isn't exactly what the bees produce, according to testing done exclusively for Food Safety News.
This honeycomb just looks amazing and the taste is out of this world. The gift box is adorable and makes for the best unique gift out there. A gift I would love to have over and over.
The price for this is only going to rise as the bee population continues to decline. A problem that is not widely known. This honeycomb is worth it's weight in gold and you will absolutely love it.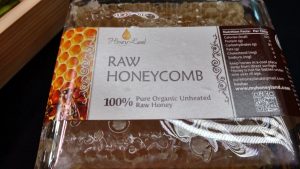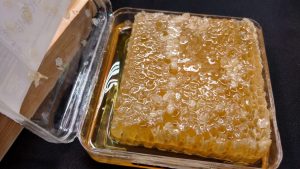 You can get yours here: https://www.amazon.com/Unfiltered-Comb-Exclusively-Land-Kosher-360-Pesticides-Herbicides/dp/B01H62EQVI
✔ 100% Pure Raw HONEYCOMB straight from the hive: Unfiltered *Kosher * 360gr / 12oz
✔ Comes in "Honey Land" branded wooden box with inlaid plastic? latched lid – ready for gift-giving to a vegetarian friend, family member or a health conscious pal!
✔ The beautiful gift box will emphasize the value of the product inside and can also be used for other purposes when the honey comb is finished.
✔ Honey is naturally sweet and delicious and has many health benefits including: cholesterol management, improving liver function. And it contains all kinds of antioxidants to eliminate free radicals.
✔ NO Pesticides * NO Herbicides * NO Chemicals or Pollutants * NO Artificial Ingredients, Additives or Preservatives
I received this item discounted or free in exchange for my feedback.