Mop And Broom Holder Organizer By DOKO-IN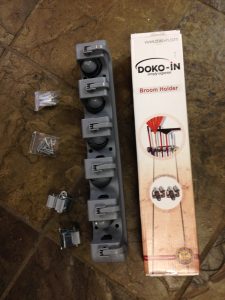 If your looking to organize your pantry.  This is the item for you.  Are you tired of looking for your broom and mop and need a permanent place to find them?  This is what your looking for.  I was so impressed with this mop and broom holder.  It works great.  The slits that your broom and mop fit in, work great.  Your broom and mop stay put and don't fall.  It also has little hooks for plastic bags or tools for cleaning.  This is a must for any pantry, garage or laundry room.  You can fit so many things on it, within minutes your pantry will look cleaner or your garage will look amazing.  It also comes with 2 bonus holders.. All together, you can hang 11 tools on your wall.  It's strong, sturdy and should last for years of organizing your stuff.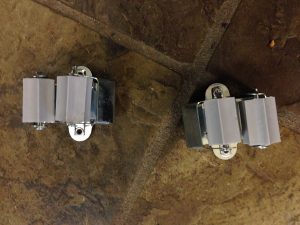 two bonus holders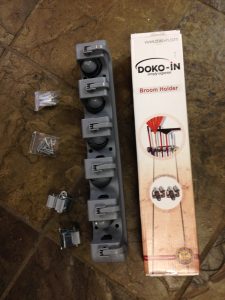 Comes with EVERYTHING you need.. all you need are the tools to mount
it to your wall… great item…
If your looking for a great organizer for your mops and brooms, Please check out Amazon  –  http://amzn.to/20yevcs
It's an amazing deal at 11.49 PRIME (free shipping) if your a prime member..  It also comes with a 1 year warranty.
I received this at a discount for my honest review.. I love it..