NOVICA Artisan Crafted Cedar Wood and Metal Hanging Wall Crucifix From Mexico 'Jesus Our Savior'
by NOVICA
#JesusOurSavior
This crucifix arrived wrapped very well in plastic and cardboard for shipping. At first sight it is breathtakingly beautiful. The tiny details are incredible and pictures do not do it justice. The wood is stained a medium color, and makes for the most beautiful background behind the golden Jesus and cross.
INRI is engraved at the top of the gold cross. INRI is an acronym meaning Iesus Nazarenus Rex Iudaeorum, or "Jesus the Nazarene, the King of the Jews."
This cross comes with a story card attached, making it a meaningful gift. This cross makes for an amazing accent on any wall with pictures etc.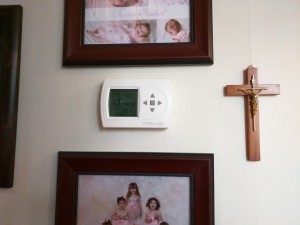 You can get yours here http://www.amazon.com/dp/B013GPSUX4
I received this crucifix discounted in exchange for my honest opinion and review.