Universal Air Vent Magnetic Car Mount Phone Holder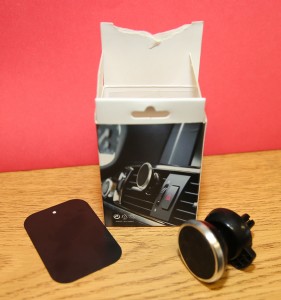 This is a great Universal Air vent Magnetic car mount phone holder.  It works great.  The magnet is strong enough to hold your phone while your driving.. It doesn't fall down.  I used it for several days and it worked great.  It's simple to install.. Took just a few minutes to put together and install in the car.  This is a great way to use your phone as a GPS or talk on the phone hand free.
This universal air vent mount for your phone has a spring loaded one click lock that provides a strong clamp.  This strong clamp allows the mount to hold your phone securely while you drive.  It has a sturdy rubber base and powerful magnets that hold your phone.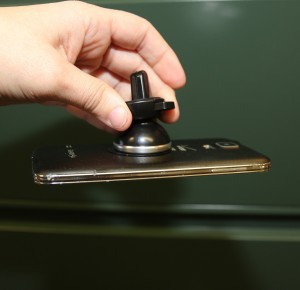 To purchase this amazing simple to use universal air vent magnetic car mount phone holder, Please go to Amazon – http://www.amazon.com/Mount-LIANSING-Universal-Magnetic-Holder/dp/B01A816TM8/ref=sr_1_136?s=wireless&ie=UTF8&qid=1455700661&sr=1-136&keywords=magnetic+car+mount
I received this at a discount for my honest review..