Mamaway Baby Sling Vintage Washed Out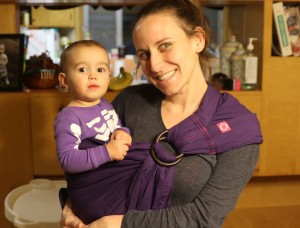 This is a great "Ring Sling."  I use it for my toddler, she just turned one year old.  It's perfect for holding her and getting chores done around the house.  She sleeps in it while I do house work.  She's smaller then the average 1  year old.. She's always been a little baby.  I really like this Mamaway Baby Sling..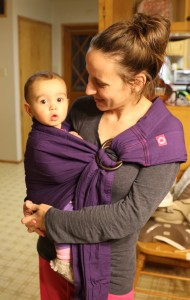 I have several slings to hold her in, this one by far is my favorite.  It holds her up securely .. It doesn't hurt my shoulders or back when I carry her around.  I'm comfortable and I know she is, because yesterday she fell asleep while I was carrying her..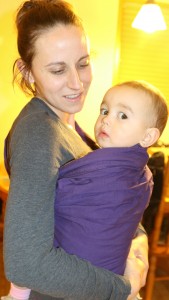 I love that it's economically designed for me and my baby.  I know this is why we both have extreme comfort.. I like that it supports my baby upright or in a resting position so she's comfortable for long periods of time.  My other one I have, after a while she wants out.. When I have her in this one, she just falls asleep..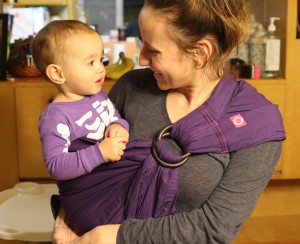 I'm still breastfeeding so I like that I can feed her with privacy using this amazing Ring Sling.  I can feed her anytime anywhere.. This is a lifesaver for me.  I'm always on the run so having the freedom to feed her anywhere with privacy is wonderful.
I also love the color.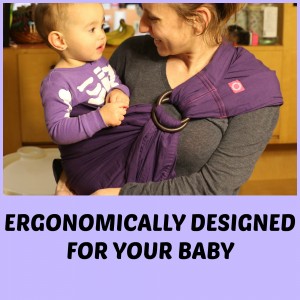 To purchase this amazing "Ring Sling" Please go to Amazon – http://www.amztk.com/baby-sling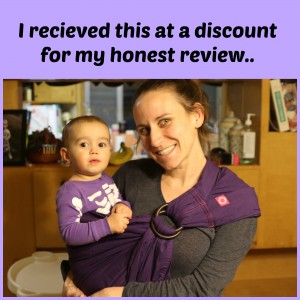 I received this product at a discount for my honest review.