Homm Stainless Steel Garlic Press Crusher Mincer Rocker with New Improved Peeler with Dimples Set
by Homm
#garlicpress This garlic peeler has dimples inside of the tube where you insert the garlic cloves. With a forward motion of your hand back and forth, the peels come right off. I have never used one before and I was skeptical. This actually works great. I do not have to touch the garlic with my hands.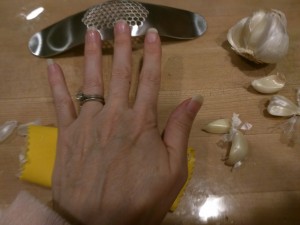 It comes with a garlic press that is easy to use. Smash it down. Everything comes in the box, ready to go. Every kitchen needs this.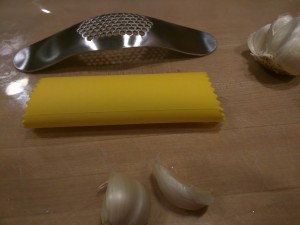 You can get yours here http://www.amazon.com/Homm-Improved-Garlic-Stainless-Crusher/dp/B019GETR1I/ref=sr_1_1?ie=UTF8&qid=1452753393&sr=8-1&keywords=homm+garlic