CVLIFE 32.8ft 100LED White Solar Christmas String Fairy Lights for Outdoor Room Garden Home Party Decoration Waterproof
by CVLIFE
#SolarStringLights I installed my lights on a tree in my front yard. These lights are the white ones, I had the pink ones already. I just love how the two colors look so pretty together. The part that I love the most is they are solar. I never have to think about them, they charge all day and light up at night. This is one of the best inventions ever.
These lights come in a set of 100 lights on a single string with it's own solar charger. They even have 8 different modes (my pink ones don't). They are waterproof, as you can see mine are out in the snow. I plan to light up every bush and tree in my yard with these.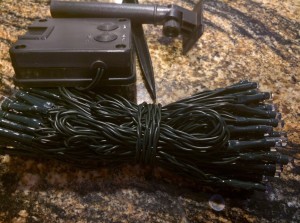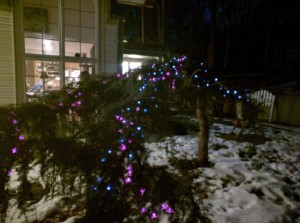 You can get yours here http://www.amazon.com/dp/B00KGV38IO