Fog Free 3X Shower Mirror and Makeup Mirror by Mirror On A Rope With Locking Suction Mount and Ball Joint Swivel(3X)
from Mirror On A Rope
#MirrorOnARope This mirror is not really on a rope. LOL It has a suction cup to attach to your shower or a bathroom mirror. It swivels around so short people like me can actually see. It has a 3x Magnifier, though I would prefer a bit more. It is really big. I have had a few of these over the years that were tiny, and I actually had to get really close to see. This one is very large and easy to see. It is fog free. The mirror is still new to me and it works as described, awesome. Every bathroom should come equipped with one of these mirrors.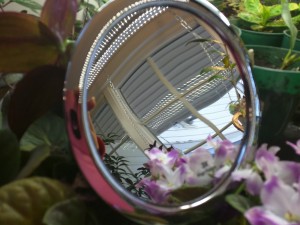 You can get your mirror here http://www.amazon.com/dp/B01AX1YIGW/keywords=shower+mirror